Episodes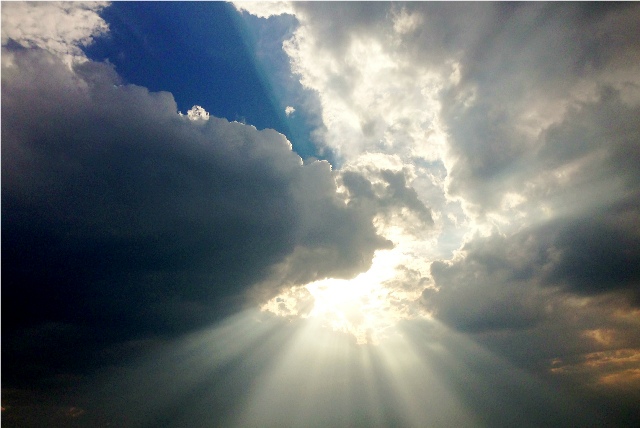 Tuesday Nov 01, 2016
Tuesday Nov 01, 2016
There once was a blind lady by the name of Fanny Crosby who was one of the most prolific hymn writers to ever live.  A woman friend came to Fanny and said, Fanny would you listen to this melody and perhaps you could add the words to it.  So, Fanny listened to the melody for a while and then she said, oh that is easy, it says, Blessed Assurance, Jesus is mine, oh what a foretaste of glory divine.  Do you have that blessed assurance that Jesus is yours?  I hope that you do. 
Over the last several weeks, we have been studying about the promises that God has given to us in order that we can live a victorious Christian life.  However, the very first thing that you must do is to make sure that you are truly saved, that your calling and election are sure.  A Christian should not be walking around like a question mark, he ought to be an exclamation point.  You shouldn't be a doubting Christian, you should be a shouting Christian.  You shouldn't be a hope-so Christian, you should be a know-so Christian.  You must make your calling and election sure.  
If you want to be sure that you are sure, then you must have a faith that knows, a faith that grows, and a faith that shows.  
To have a faith that knows, Peter has said that we are to have a faith that has a supernatural knowledge of Jesus Christ, this is a deep personal relationship with Christ.  When I get to heaven, I am not going to meet a stranger in the Lord, I am going to meet my best Friend.  I am not going to meet Someone I only know through reading a book, I am going to meet someone that I have a heart knowledge of.  Someone who I know better than anyone else in the world.  I am going to meet my Lord and Savior who has lived constantly within my heart from the day I was saved.  
Not only am I to have a supernatural knowledge of my Lord, I am to know what the Word of God says and how I can claim the promises of God for wisdom, courage, strength, and perseverance.  We don't have to pray for these things to be added to our lives, for we already have all that we need that pertains to life and godliness.  They are in God, and God is in us, so we already have these things.  This type of knowledge is practical wisdom, knowledge that comes from the diligent study of the Word of God to show myself to be an approved workman for the Lord. 
Then I am to have a faith that grows.  Using both the supernatural and practical knowledge that I have gained, I am to give all diligence to add to my faith the seven graces of virtue, knowledge, self-control, patience, godliness, brotherly kindness, and agape love.  We are to grow our faith by making sure these things are added to our faith.  These graces come from the Holy Spirit that resides within us as we turn more and more of our lives over to Him.  They are the evidence of our faith.
When these graces are in our lives, then we will have A faith that shows.
2 Peter 1:8
8 For if these things be in you, and abound, they make you that ye shall neither be barren nor unfruitful in the knowledge of our Lord Jesus Christ.
KJV
We are to have a faith that knows, a faith that grows, and a faith that shows.  When this is the type of faith that we have, then we will have A faith that is sure.