Episodes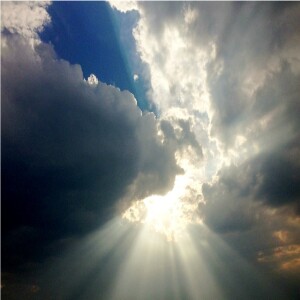 Sunday Nov 24, 2019
Sunday Nov 24, 2019
In today's message, we are going to cover a set of verses that are as clear a statement that Jesus can make that He is preparing a place for us to spend eternity with Him. He is in heaven today, but someday He is coming for us. Heaven is real, and therefore Hell is real, and I want to be with Jesus in this place that He has prepared specifically for me and everyone else who has made Him their Savior.
This set of verses talks about heaven. These verses tell everyone, who calls Jesus their Lord and Savior, that when your work for God is done on this earth, Jesus Christ has a place for you. It is a place specifically designed for you by the One who loves you like no other. One of these days, Jesus is coming for His bride, and that puts my heart at peace. I don't have worry about my retirement plan in heaven. Jesus has already taken care of it. I don't have worry about which medical insurance plan I need for heaven because Jesus has already taken care of that as well. The day is coming when there will be a shout, Behold, the Bridegroom is coming. That is what I am waiting on, Jesus is coming for me.
Click on the link below to hear a message on one of the most blessed truths that I know, Jesus Christ may come at any moment for His church.
John 14:1-3
1 Let not your heart be troubled: ye believe in God, believe also in me.
2 In my Father's house are many mansions: if it were not so, I would have told you. I go to prepare a place for you.
3 And if I go and prepare a place for you, I will come again, and receive you unto myself; that where I am, there ye may be also.
KJV
Amen.