Episodes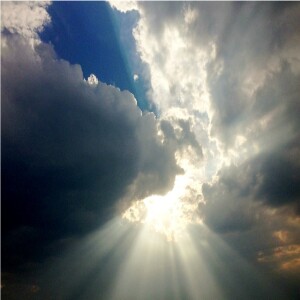 Monday May 13, 2019
Monday May 13, 2019
Is your life a fruitful life for Christ or is it a barren life? Galatians 5:22 speaks of the fruit of the Spirit, love, joy, peace, longsuffering, gentleness, goodness, faith, meekness, temperance. Is there a river flowing out of you that causes fruitfulness where there was once barrenness?
This world that we live is sick and barren desert that needs life. It needs the fruit of the Spirit. It needs healing. There is a dead sea out there, and Jesus said, "If you thirst, come to me, and drink, and you'll be satisfied." As believers we need to come to Jesus and drink from Him by faith, and then where there was death, there'll be life. Where there was barrenness there'll be fruit.
The truth is that there are members of our churches today who have never been saved. If you are one of these people, then you need to come to Jesus today, and stop enduring religion, and start enjoying salvation. Then there are others who have been saved, but they have only been drinking in such a shallow way. You come each Sunday morning with a shallow thirst and you go home with a shallow satisfaction. In other words, you are only ankle deep. You need to drink deep of our Lord, and let this river flow deeply out of you.
You need to stop coming to church only seeking a blessing, and you need to come to church seeking to bless others with the river of living water that is flowing out of you. Now, don't misunderstand me, all of us, at one time or another, need to be the one receiving the blessing, but Jesus is telling us that if we will drink fully from Him, then we will have rivers of living water flowing from us to bless all of those around us. We will be a source of life in a sick, dead, world.
Click on the link below to learn how you can be a source of living water for those around you.
Amen.