Episodes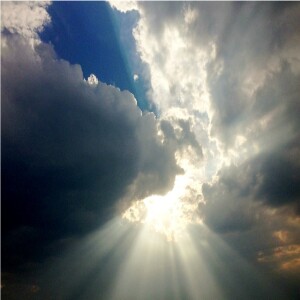 Sunday May 05, 2019
Sunday May 05, 2019
Let me start by asking a question, how important is religion in your life? You see, I would say that religion is really only a small part of my life. I come to church on Sunday and participate in the form and the structure of a typical Protestant church. Certainly, there are differences in the religious rituals that are performed between the different Christian religions, but there are some basic similarities as well. Now, I am no expert on all Christian religions, but there is generally a sanctuary where everyone meets, there will be some music, some Bible verses read, and some preaching of one kind or another. The music may be contemporary, or it may be traditional hymns. It could be lively, with a bunch of dancing and shouting, or it could be almost silent whispers. The preaching may be fire and brimstone, or much more formal. It could be topical in nature, or it could be expository in nature. It could be entertaining, or it could be a real snoozer. Hopefully, it is someplace in the middle, but I have to admit that I have slept through a good share of the services I have been in. While there are differences, the basic building blocks of a worship service are all there in one form or another.
So, let me ask that question again, but just a little differently, how important is the style of the religion to you? How important are the traditions that created that style to you? How important are the rituals that are performed in that service to you?
Now, most people don't need more religion. We've got enough religion. What we need is a personal, vital relationship with Jesus Christ, the Son of God. What we need is true salvation with joy. We need to draw water from the wells of salvation.
Click on the link below to hear a message on how we should stop enduring religion. You need to ask yourself, why do you come to church on Sunday? Do you come to be blessed, or do you come to bless others? The importance of that answer is critical to your attitude as you walk into the doors of your church. Are you coming as a taker, or as a giver? Are you coming to check the box of obedience, or are you coming as a servant?
Are you thirsty?
Amen.