Episodes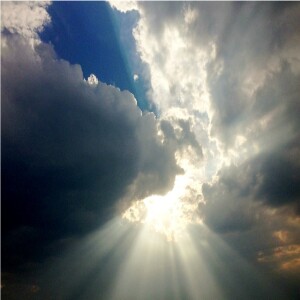 Sunday Jan 24, 2021
Sunday Jan 24, 2021
Are you prepared?  Well, prepared for what?  In these days of unrest there is a whole group of people who are called "preppers."  They have go-bags that are at the ready to grab in the event of an emergency, be it a hurricane, a riot, or some other cataclysmic event.  Those bags contain food, camping equipment, and tools for survival without all of the support that we have in our society, like electricity, grocery stores, hospitals, gas stations, and even the internet.  They are prepared to face a crisis event.
So, how you respond to the question of Are You Prepared depends on what you need to be prepared for?  Is it a crisis event, or is it just to go to work today, or to school to take that exam?  
Our message today is going to ask the Christian believer Are You Prepared to go out into the secular world?  This message is for every believer, young or old, rich or poor, educated or not.  For you to live a victorious Christian life you have to be prepared to face a world full of temptation and sin.  This is especially true of our children as they get to the age where they will enter the world.  But even though this message seems to be directed at our children, the principles that Solomon describes are just as applicable to adults.
One of the primary responsibilities of a Christian parent is to prepare their children to go out into the world and live a life that honors and glorifies God.  Now, every parent wants their child to go out and succeed, but a secular parent and a Christian parent should have different definitions for the word succeed.  The world looks at success in terms of wealth, power, happiness, and a family.  
A Christian looks at success as finding fulfillment in always being obedient to the will of God for their lives.  Now, wealth, power, happiness, and a family, may, or may not, come for the Christian, but if they do, they are simply due to the grace of God, not because of anything that we have done.  Our trust is in the love that God has for us, and the certain knowledge that He will provide everything we need, and much more than we deserve.  
If your trust is in something other than God to provide for your needs, like your own hard work, then you are not prepared to do God's will for your life.  This is true because it impacts your priorities.  If your priority is to provide for your needs, then those needs will always come before your work for God. 
Other than making sure your children know Jesus Christ as their Lord and Savior, teaching them this concept of duty and service to God is the single most important principle that we can give them.  It is to be more important than teaching them how to read, to write, to dress themselves, and to be polite.  All those things are important, but without God, and without a desire to serve God, they will be easy prey for the world.  
Click on the link below to hear a message that asks the question Are You Prepared to go out into the secular world?  
Amen.