Episodes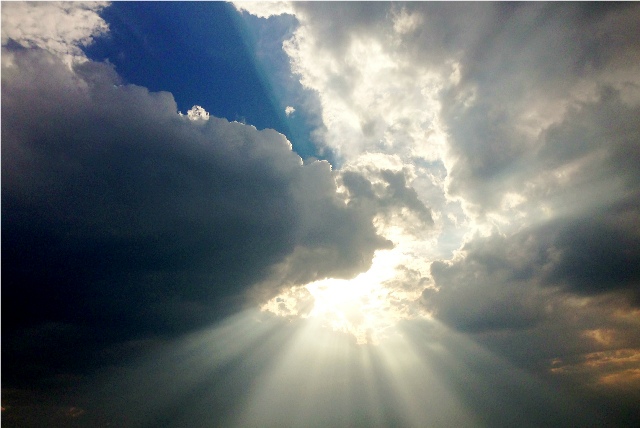 Tuesday Feb 14, 2017
Tuesday Feb 14, 2017
The world is going to pieces.  It is falling apart all around us. But Peter says, that what is happening today should not be what the believer is looking for and working toward. Our focus should be on completing our mission of sharing the gospel to a lost world, but our hearts should be looking for the Second Coming of our Lord and the new heavens and the new earth that He is going to create.
Jesus Christ is coming again, and those who have rejected Him will spend eternity in the fires of Hell. I can't say it any plainer than that. If you reject Christ as your Savior, then you will spend eternity in Hell. Not only is Jesus coming again to judge the wicked, but He is going to destroy the current heavens and the earth by fire and create a new heaven and a new earth. This new heaven and new earth, and our home on it, is what we are to be looking for. Let me tell you, the world is indeed getting ready to come apart.
Someone once told Mark Twain that they were afraid the world was going to end, and he said, "Don't worry about it, we can do without it." We can, and we will, do without this corrupt world, but we will have a new heaven and a new earth to live on. In our lesson today, Peter is going to tell us that since we know that all of these things are true, there should be changes in the way we live today. There should be an urgency to our mission. There should be a desire to live a life that is pleasing to God. There should be a fire burning within each believer to do everything they can to hasten the coming of the Lord. Somewhere out there is the last soul that the Lord is waiting on to be saved. If we truly want the Lord to come, then we need to be working hard to accomplish the tasks that we have been given. We should be sharing the gospel message to the lost souls that Jesus Christ has said He is waiting on, so that none should perish.
We are the tools that God uses to bring those souls to Him. We pray for His guidance on where those souls are, and which ones we are to evangelize to, and then we labor to bring them in. In doing so, we hasten the day of His coming.
Listen to this podcast to learn what we should be doing to hasten the coming of our Lord. We will answer the questions, What role are you playing in the purposes of God? Are you really looking for that day, and working toward it? If not, Peter says, get ready, be looking, and be working for the coming of the day of our God.