Episodes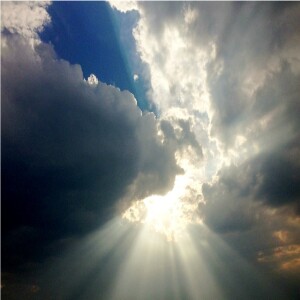 Sunday Apr 11, 2021
Sunday Apr 11, 2021
Have you ever had a time when you were sitting there working through paying your bills, and you just thought "Wouldn't it be wonderful to never have to worry about whether there would be enough?"  What if something happened to my health, or a family member's health?  What about losing my job, with no prospects of finding another?  What if your brother-in-law came back, again, needing to borrow more money?  I mean, he is your wife's only brother, and it really doesn't matter that he has never paid back the other loans you have made to him.
One of the leading causes of divorce is financial stress.  If you allow it to, worrying about having enough money to meet your needs can consume you.  Dreaming about financial freedom is a natural result of that worry.
God knows that these things are all true, problems occur, you have needs, and so the question is, what does God have to say in His word about true Financial Freedom?  Does God have a financial plan for you and your family?  Well, of course He does.  God has a plan for every aspect of your life, and your finances are part of His plan.
Well, in this section of verses God has a very important message for each of us, as believers.  God wants you to know that He has a plan for you, and His plan for you is not to be in bondage; God's plan is for you to have liberty and freedom. God does not want His children in bondage to anything or anybody other than the Lord Jesus Christ. And when you're in bondage to the Lord Jesus Christ, that's perfect liberty, for the Bible says,
John 8:36
36 If the Son therefore shall make you free, ye shall be free indeed.
KJV
Click on the link below to hear a message on how you can determine if you are out of God's will for your life and in financial bondage.  God loves you and He does not want you to be in bondage.
Amen.