Episodes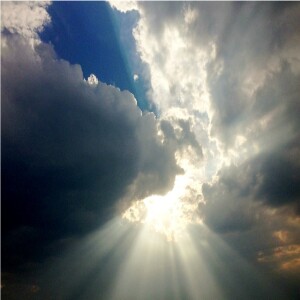 Sunday Jan 03, 2021
Sunday Jan 03, 2021
Let me ask you a question, how particular is the devil in how he gets someone to go to hell?  He is not particular at all, right?  In fact, he would just as soon send you to hell from the church pew as he had from the gutter. It makes no difference to him.  In fact, I think it gives him a sense of satisfaction when he can so easily deceive all of those church members into thinking they are going to heaven, just because they have their names on the membership role, and they go to church most Sundays.  
Now, there are people today who believe in Christ, I mean, you believe it in your head. You believe the facts of the gospel. You believe that Jesus is the Savior. You believe that Jesus is Sovereign. And you believe that Jesus is Sufficient, and yet you are as lost as you can be.  There is still something wrong with you, and that is you have a lack of genuine love for Jesus.
Now, let me give you the acid test for your salvation today.  I want you to look down deep in your heart and ask yourself, Do you love Jesus, and thereby love those whom Jesus loves?
Let tell you something very important, there are great number of people who identify themselves as Christians, and they have their name written on the church roll, yet they do not have their names written down in glory.  They have never been born again.  Paul describes them as having a form of godliness, but they deny the power thereof.  It is possible to be loyal but lost, religious but rejected. Many are going to go to hell surrounded by baptismal certificates and receipts for church offerings.  Yet, at the end, Jesus is going to hand you over for judgment, because you have never been saved.
Now, I'm not trying to make you doubt your salvation, but the Bible says (1 Corinthians 11:28) "Let a man examine himself, whether he be in the faith."  So, I am asking you to examine yourself, and ask are you saved? I mean, are you saved? Have you fully surrendered yourself to the will of Jesus Christ?  Please do not go away without Jesus. Don't let pride keep you from coming to Jesus. Don't worry about what people think. You obey the Lord, and you make Jesus Christ your Lord and Savior.
Click on the podcast below to hear a message on the tragedy of a person who can serve the Lord for their entire life, yet still be lost.  
Amen.