Episodes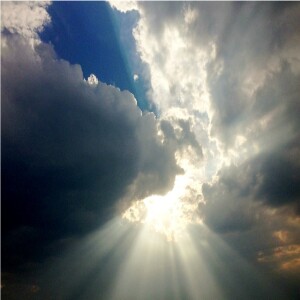 Sunday Sep 18, 2022
Sunday Sep 18, 2022
In today's message we will be talking about Abel.  You may not know it, but Abel was a prophet of God, and today we will be discussing his message on faith.  The central theme of the entire 11th chapter of the book of Hebrews is that God is to be worshiped, and if God is to be worshiped, then He must be worshiped in Spirit and in truth. 
The key to Abel's sermon on faith is that there are only two religions in the entire world: the true and the false.  That may seem narrow to you, but that's what this message is all about. There is the religion of grace and the religion of works. There is the religion of Cain, and there is the religion of Abel.
What is the way of Cain? It is to try to save yourself by your own good works rather than by the grace of God. It represents culture rather than Calvary. Most of the people in this world don't need religion. They need to turn from religion to Jesus Christ. Most of the people in this world are egomaniacs strutting to hell, thinking they are too good to be damned.  They believe that modern man is good.  Yet, the Bible says that man is not good, and the news is not modern. It's as old as the book of Genesis, and it is good news for bad man.  It is the gospel of our Lord and Savior Jesus Christ. It is not salvation by works. Religion is what sinful people do for a holy God. The gospel is the good news of what a holy God has already done for sinful man.
The difference between Cain and Abel is the difference between righteousness and unrighteousness.
Click on the link below to hear a message on how we need to lay our pride and our good works in the dust, and trust Jesus Christ as our Lord and Savior.  
This is a live recording of The Master's Class Bible Study at LifeChange Church Wichita, KS.
Amen.