Episodes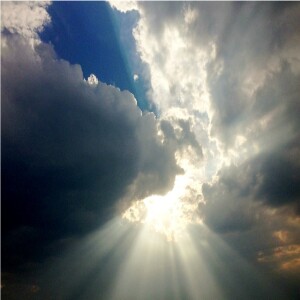 Sunday Nov 21, 2021
Sunday Nov 21, 2021
A TRUE FRIEND (PROVERBS 17:17)
Like most of you, I can count on one hand the number of true friends that I have had throughout my life, and still have fingers left over.  A true friend is a gift from God, and it is something that we treasure because they are so rare.  In today's lesson, I am going to flip this around and talk about what we, you and I, need to do in order to cultivate and become a true friend to someone else.  So, what do I mean when I say a true friend?  Somebody has said, "A friend is someone who comes in when everyone else goes out."  If you want to know who your true friends are, face some real tragedy in your life, and then see who jumps ship, and who comes to be with you.
Prov 17:17
17 A friend loveth at all times, and a brother is born for adversity.
KJV
A true friend will make you a better person. A true friend is faithful, and a true friend will care enough and love enough to confront you.
Now, for the believer, the best friend that we will ever have is Jesus Christ.  Just think about the blessings of knowing Jesus and having Christ as a friend, and all of the things that it ultimately means to us. How His friendship for us lifts us to a new level, and the fact that we didn't choose Him, but He chose us.  
Now, let me give you something to understand.  Grace is God's acceptance of me. Faith is my acceptance of God's acceptance of me. Peace is my acceptance of me. Love is my acceptance of you, and then, fellowship is your acceptance of me. Grace, faith, peace, love, fellowship—there's an unbroken chain. We need to learn how to accept God's acceptance of us so we can accept ourselves and so we can accept others.  
Click on the link below to hear a message on what it means to be a true friend to someone else.  As a Christian we offer eternal life with Jesus Christ in heaven.  If this is truly our vision, then it is very important for you as an individual to have friends and to be a friend.  But, if we are to bring more people to a saving knowledge of Christ, then we need to meet their needs, and one of the things that meets needs is that spirit of friendliness.  
Amen.