Episodes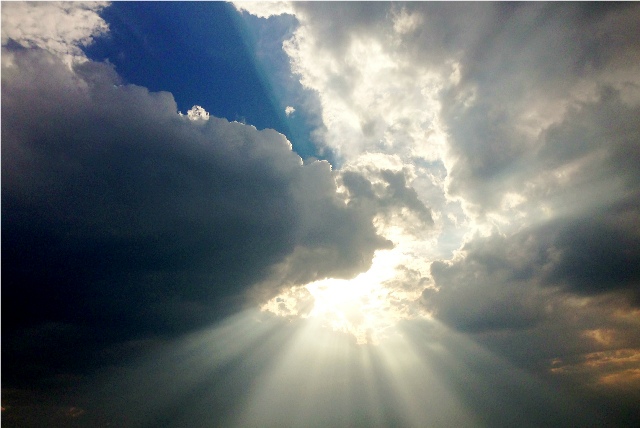 Sunday Jun 03, 2018
Sunday Jun 03, 2018
Let me ask you a question here, have you ever been made fun of for believing in such things as heaven and hell? In the really old days, when I was much younger, people would call those of us who believed in a life hereafter, Holy Rollers or Religious nuts. Both were used derisively to describe someone who is overcome with too much Holy Spirit and has lost touch with reality. Today, that is fairly mild compared to the hateful names they call anyone who dares to say that Jesus Christ is Lord, and that heaven is real, and therefore, hell is real. I certainly have gotten used to the tolerant looks from people, when they hear I am teaching through the book of Revelation.
When we as Christians talk about heaven, there are those people who just sneer and say, "Well, you Christians are so heavenly minded you are no earthly good." May I suggest that it is just the opposite? Many of us are so earthly minded we are no good to heaven or earth.
Col 3:1-2
1 If ye then be risen with Christ, seek those things which are above, where Christ sitteth on the right hand of God.
2 Set your affection on things above, not on things on the earth.
KJV
The Bible tells us that we are to be heavenly minded. What did Jesus tell us in Matthew 6:20-21?
Matt 6:20-21
20 But lay up for yourselves treasures in heaven, where neither moth nor rust doth corrupt, and where thieves do not break through nor steal:
21 For where your treasure is, there will your heart be also.
KJV
If your heart is not in heaven, if you are not anticipating going to heaven, then it is because your treasure is down here. And to be honest, it is not your treasure that God wants. God doesn't need anything. It is your heart that God wants. So, where your treasure is, there will your heart be also. By the way, if you want to know how rich you really are, you add up everything you have that money can't buy and that death can't take away. That is the treasure that you will have in heaven.
The Lord wanted John to write about heaven as He closed out this wonderful book of Revelation. I believe He did so because He wanted us to know about the place that He has gone to prepare for us, so that we could be confident in our future.
Click on the link below to hear a message on the reality of a place called heaven. Heaven is a real place that we are going to spend eternity in.
Amen.
Comments
(1)
To leave or reply to comments, please download free Podbean or
I've had sex with my family, but we are all ok with it, will I go to heaven?