Episodes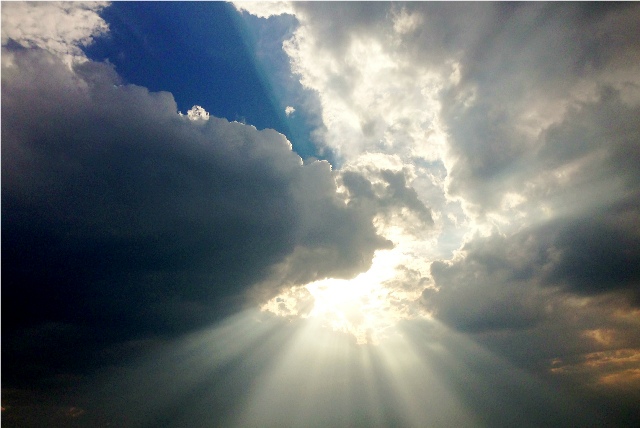 Sunday Jun 10, 2018
Sunday Jun 10, 2018
Heaven is a real place. It is not some mysterious, atmospheric, realm of smoke and mirrors. Too many people want to spiritualize heaven, denying that life exists after death, but in order to do that they must ignore the plain words of the Bible. Jesus clearly says that He has gone to prepare a real place for us. Every loved one that we have lost, who had Jesus Christ as their Savior, is in a real place. A place called heaven.
You might ask, "Who is it that will populate heaven?" The Bible is clear that Heaven is a made-new place. If you are not made new, then you are not going to be any part of it. Heaven is going to be a place where there are multiplied millions and billions of people. Who will populate it? First of all, every little aborted baby will be there. The saints of all of the ages will be there. Believers of every nation in the world are going to be there. But nobody is going to be there above the age of accountability who has not received Jesus Christ as his or her personal Savior and Lord. You just won't be there.
There is an old song that says, "Everybody who is talking about heaven ain't going there." Heaven is a made-new place, if you want to go to heaven, then you must be made-new as well.
2 Cor 5:17
17 Therefore if any man be in Christ, he is a new creature: old things are passed away; behold, all things are become new.
KJV
Heaven is not only a made-new place, but it is also a prepared place for a prepared people.
John 14:1-4
1 Let not your heart be troubled: ye believe in God, believe also in me.
2 In my Father's house are many mansions: if it were not so, I would have told you. I go to prepare a place for you.
3 And if I go and prepare a place for you, I will come again, and receive you unto myself; that where I am, there ye may be also.
4 And whither I go ye know, and the way ye know.
KJV
Heaven is a made-new place, and heaven is a prepared place for a prepared people. Have you ever come to the cross? Have you ever repented of your sin? Have you ever really, I mean honestly trusted Jesus. Not trusting in your humanitarianism, not trusting in your charity, not trusting in your religion, not trusting in your membership of some church, but trusting in the shed blood of the Lord Jesus Christ?
If you haven't, and you want to spend eternity living in this beautiful place called heaven, then you make Jesus Christ your Lord and Savior today.
Click the link below to hear a sermon on what heaven is going to be like.
Amen.