Episodes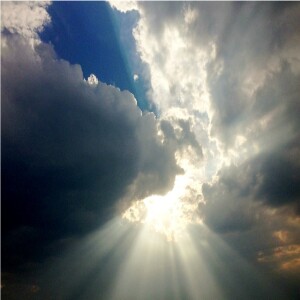 Sunday Nov 25, 2018
Sunday Nov 25, 2018
Why do we Follow Christ? Think about your answer to that question, why do you follow Christ?
Do we follow Christ because of promised healing? No, that is not the reason we follow Christ, because Christians get sick and die just like everyone else.
Do we follow Christ because of protection from disaster or accidents? I see no evidence that Christians escape disaster and accidents more often than others. A bullet makes no detour around the body of a believer.
Do we follow Christ for promised prosperity? Again, I see no evidence that Christians are particularly favored with wealth and success in the world.
Do we follow Christ because of a promise of stronger personalities or fewer neuroses than non-believers? I have watched Christians suffer emotional and mental disabilities, just like non-believers.
So, why do we follow Christ? Why become a disciple of Jesus when life may become more complicated as He so often warned us it would?
For one reason alone. In Jesus we behold the face of God. He is the truth, the everlasting truth. I trust in Him and His promises. He is the one certain thing in an uncertain world. He is to be worshiped, not so something will happen to me or to the world, something already has happened to me and the world, but because He is God, who through Christ has reconciled the world to Himself. He saves me. He is my justification. He is the center that holds. We offer our lives to Him because He alone has claim upon us."
Don't base your faith in Jesus Christ based on signs and wonders. Jesus is the Savior. He suffered, lived, bled, and died for you, rose from the dead, and if you'll trust Him, I promise you, according to His Word, He will save you and He will keep you, and one day we'll be gathered around the throne to give Him praise forever and ever and ever. Believe in miracles, but trust in Jesus, and you go from a superficial faith, to a strong faith, to a saving faith. That's what matters.
Click on the link below to hear a message on how to progress from a superficial faith based on signs and wonders, to a strong, saving, faith in Jesus Christ.
Amen.