Episodes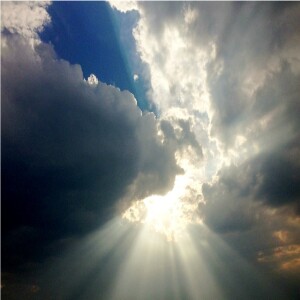 Monday Mar 20, 2023
Monday Mar 20, 2023
A LIFE WITHOUT FEAR (Hebrews 13:5-6)
When the old mapmakers were drawing ancient maps, they did not know what we know today. They didn't have global positioning satellites. They could not see the world from outer space, and they would make maps of what they knew. But there was much that they did not know, and when they would come to the edge of their knowledge, they would often write something like this: "Beyond this, there may be dragons." And, if you will look at some of the old maps, you will see the sea monster in the ocean right alongside those words.  This is because man has an innate fear of the future, and of the unknown.  The fear of the future is a foe that we all face.  Whether we are young or old, rich or poor, educated or uneducated, we wonder about what is going to happen. Fear has no racial bias. It's endemic to all people.  
There is a fear of where our country is heading.  There is a fear of the persecution of Christians that is occurring as our country, and world, move further and further away from the Biblical values of God, and God Himself.  There is fear of the violence that is occurring all around us.  There is a fear of financial loss and the inability to pay the bills that are sitting on your table at home.  There is a fear of disease and failing health in a world filled with cancer and pandemics.  These are just a few of the things that we face in an uncertain future, and yet, God wants us to have a future without fear. As a matter of fact, God has not only admonished us, but God has commanded us, not to fear.
Click on the play button to hear a message that will teach you how to live a life free of fear.  
This is a live recording of The Master's Class Bible Study at LifeChange Church Wichita, KS.
Amen.
Comments
(2)
To leave or reply to comments, please download free Podbean or
Thank you…my life verses Joshua 1:5 and Hebrews 13:5. All I could remember in captivity…"I will never leave you nor forsake you"