Episodes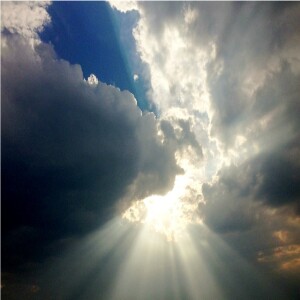 Sunday Sep 29, 2019
Sunday Sep 29, 2019
Have you ever had an event or an experience that you knew was going to be really, really, bad in front of you? You knew it needed to be done, people were depending on you, but you had a few days that you had to get through before it would begin? The waiting, the dreading, the sheer horribleness of it playing on your mind. I can think of things like watching my mother's last few days on the earth, and the suffering she was dealing with. I knew her death was imminent. I knew it would happen in the next few days. I knew she would be in heaven soon, but I had to steel myself for the emotions that would come.
A soldier facing some kind of really tough battle. He knows the chances were slim that he was going to make it, but he couldn't let his brothers in arms down. These were men he depended on, and they were the ones who depended on him, so he prepared himself to deal with it.
This is what our next few messages are going to be about for Jesus. He knew this was the reason that He had come to earth. His whole life had been about this coming hour. The entire human race depended on Him completing the work of salvation. He knew that He was about to carry the burden of every sin that had ever been committed and would ever be committed. He knew the ugliness of the world's worst sins was about to be thrust upon Him and He would have to die as punishment for that sin. He dreaded the hour, but He knew the whole world depended on Him, and so He prepared Himself. There was so much He needed to do before that hour came, but His disciples needed to hear what He had to say. These next several weeks are going to be a study in how much Jesus loved each and every one of us, even the Jews and the Romans who would crucify Him.
Click on the link below to hear a message on what is likely the Lord's last attempt to convince the Jews that He was the Son of God, the Promised Messiah.
Amen.