Episodes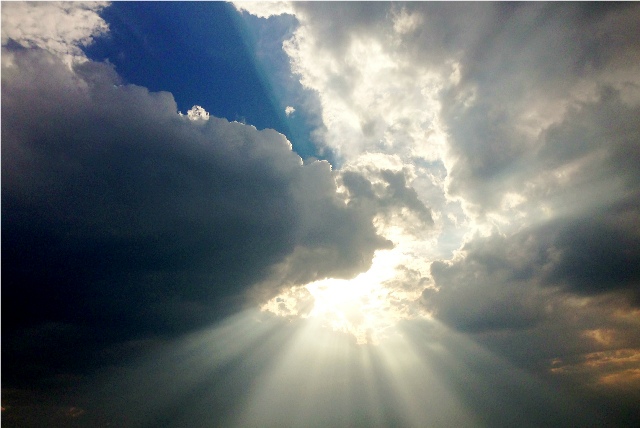 Sunday Jul 17, 2016
Sunday Jul 17, 2016
The institution of marriage, as it was created by God, is a wonderful thing.  It is defined in the Bible as one man and one woman choosing to love God first and then each other next.  They work together to accomplish the will of God in their lives.  They are true yokemates working together to please God.  Marriage is something which God has given to the entire human family, not just to Christians or to the nation Israel.  In the Book of Genesis, we are told that God made man and at that time man was alone.  I think the Lord let Adam be alone for a long time to let him know he was missing something.  Then Scripture says that God took man and from man He made woman.  Using the Hebrew words, Genesis 2:23 reads, She shall be called Isha, because she was taken out of Ish.  She is called … an help meet for him (Gen. 2:18); that is, a help that was fit for him.  In other words, she was to be the other half of him. He was only half a man, and she was to be the other part of him. 
In God's blueprint for marriage, He has assigned roles for both the wife and the husband.  A godly wife was a woman who has a healthy fear and respect of God.  A woman who is obedient to God's will for her life.  A woman who seeks to fit into the needs of her husband as they work together to accomplish the tasks that God has assigned to them.  She is also a woman who is submissive to her husband.  
Now, when Peter says to the wives, Likewise, ye wives, be in subjection to your own husbands, it absolutely does not mean that the wife is to be a slave to her husband.  The Bible does not teach that in any form or way.  What is does teach is that a woman is to make a voluntary choice to be submissive to her husband because of her love for God.  The Christian wife, in obedience to her Lord, subjects herself to her husband's leadership, authority, and control.  She does this because she fears God, because she loves God, and her duty, just like the husband's, is to be obedient to God's will for her life.  
Now, this is important to understand, none of this means that men are superior to women or that women are inferior to men.  They have simply agreed to work together with the husband leading.  In the marriage relationship, it simply means that God insists on order in the home.  To establish that order, He assigns the respective roles to the husband and the wife.  There cannot be two captains on a ship; neither can there be two people at the helm in the home.
Godly husbands are to be considerate of their wives.  Men are not to ride roughshod over their wives, bossing and bullying them, ordering them around, letting them do hard labor which is beyond their strength, or making unreasonable demands upon them.  Peter says that godly husbands and wives are heirs together of the grace of life.  This means you both are co-heirs of God's grace.  You both are saved from your sin.  You both are joint heirs with Christ.  You both are adopted children of God.  You both have been granted eternal life by God's grace.  
The husband and the wife are partners.  They must work together. They have something more than marriage vows to bond them together.  They have Christ. They are heirs together of God's gracious gift of everlasting life.  They are true yokemates.  They should work together to establish a Christian home, to bring up children in the ways of the Lord, to provide a measure of stability to a community, and to be the moral and spiritual backbone of the nation.
A godly husband is to dwell with them according to knowledge.  For a husband to deal with his wife in the way that God wants him to do, the husband must know and understand several things.  First, he must know God's desire for the marriage relationship.  This means he knows what marriage is and what it is to be in the eyes of God.  Next, he must know his wife.  This means he knows her nature and emotional makeup, what she needs and wants emotionally and spiritually, her strengths and her weaknesses.  He must also know the word of God.  You cannot be the spiritual leader of your home if you do not know what God says in His Word.  The husband has the responsibility to guide the family in the will of God.  In order to do this, the husband must know the Word of God.  It is amazing how easy it is for a wife to submit herself to a husband that is who and what God says he is supposed to be.  
With that in mind, you can see that the marriage relationship is not to be one of a man insisting on treating his wife like a little child who has to jump every time he says so.  She is there to help him. She is there to be a part of him.  She is there to love him. And he is there to love her, guide her in the ways of God, and protect her.  That is God's desire for the relationship of a man and woman in marriage.  This is how a husband is to treat his wife, and this is how a wife is to treat her husband.  They both do this because they love God first, and then each other next.  
Listen to this podcast to learn what God defines as a godly marriage.