Episodes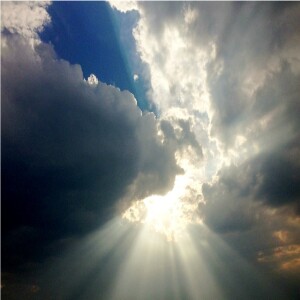 Sunday Nov 29, 2020
Sunday Nov 29, 2020
One of the great privileges of being a Christian is the knowledge that even though we may sin against God, He is sure and just to forgive us of those sins if we will repent of them. This just means that we go to God and tell Him that we agree that what we did was wrong and commit in our heart to not do it again.  If we do this, then God will restore our relationship and fellowship with Him.  However, this does not mean that we will not face the earthly consequences of that sin.  For example, if we commit adultery, we may still lose our marriage, or if we steal something, we may face time in prison.  Our sins are forgiven in the eyes of God, but there are still consequences to that sin.
God loved us so much that He sent His only begotten Son, Jesus Christ, to die on a cross so that we might have this privilege of redemption and grace.  Yet, there are so many people who choose to rebel against God's offer of forgiveness and eternal life.  They resent the fact that God is sovereign, and it is God that decides what is right and what is wrong.  They resent that they must go to God and ask for His forgiveness.  Instead, they choose to rebel against the almighty God.  They raise their fist, shake it at God, and tell Him no, they will not worship Him and make Him the Lord of their life.  Instead of eternal life with God in heaven, they choose eternal death separated from God. 
Click on the link below to hear a message on how a son can rise up against his father.  How a person can hate God so much that they will tell God no, I will not accept your mercy and grace.
Amen.