Episodes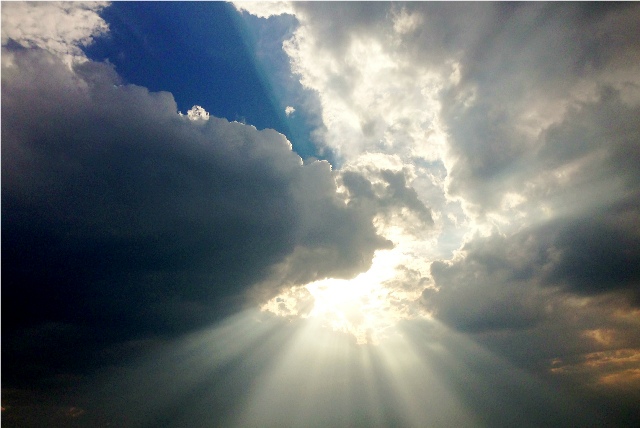 Sunday Feb 14, 2016
Sunday Feb 14, 2016
When I was a child and my Father wanted me to learn something that I would remember, he often had me experience it first, and then explain how important that concept could be in my life.  He called it character building and it usually involved me doing some type of work around the house.  For example, when he wanted me to learn that it is better to earn what you have in this world, than to steal it from somebody else who had worked for it, either by outright theft or by getting the government to steal it for you, he would put me to work.  He taught me that a benefit of hard work is the payment of something you want in return, be it money, or something else.
Learning from experience can come in a couple of ways, we can learn from our own experience, or we can learn from the experience of watching or listening to others.  For instance, I don't have to jump from the top of a tall building to know that this is not something I want to do.  I have seen what happens to others when they contact the ground at a high rate of speed, and it is not pretty.  I learned this lesson from the experience of others.  
When we learn from our own experience, we often have a deeper understanding of what it takes to get through this type of trial.  I know that I never had a true appreciation for what a person goes through when they lose a very close loved one until I lost my father, and then my mother.  There is a deep feeling of anguish that does not come from watching others.  I have a much deeper sense of empathy for others now and it is because God allowed me to experience this trial myself.  
One of the key concepts that Peter is trying to teach us in the very first verses of this book is how certain our faith is, and how it is not based on a hope-so type of knowledge, but it is based on a know-so type of knowledge.  
When he talks of having hope, it is not a vague type of hope in the things that are to come, it is a know-so type of hope, an expectant hope, and a certain hope.  We know that Jesus is alive today because we know that He rose from the grave.  The Bible tells this is true, and secular history tells us that this is true.
We know for a fact that Jesus is coming again to reign as Lord of lords and King of kings, and we are absolutely certain that Jesus has prepared for us a place in heaven where we will spend eternity living with Him.  This is our know-so, expectant, hope.  
Peter now moves from the certain hope we have in Christ, to our faith based on experience and substance.  Faith is another weak word in the English language, but in the Bible our faith is based on the promises of God, the certainty of Christ, and the experiences we have in times of trial, and through watching others go through trials.  It is a faith based on the experience we have in Christ.