Episodes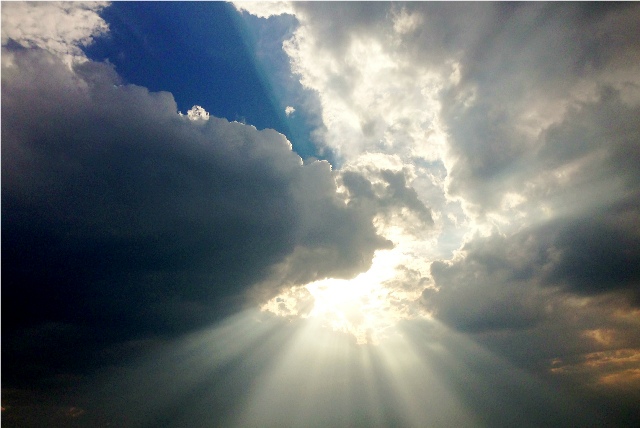 Sunday Feb 25, 2018
Sunday Feb 25, 2018
There is coming, with ever increasing rapidity, a world religion and a world government. As a reborn child of God, you don't belong to this world government; you belong to Jesus Christ. He is King of kings and Lord of lords. You don't belong to the harlot church; you are the bride of Christ. And in these days, though we are not yet in The Tribulation, nor will we be when it does come, coming events cast their shadows ahead of time.
Our loyalty to our Lord and Savior is going to be tested severely, and we will need to double down and remain loyal to the heavenly bridegroom, the Lord Jesus Christ. As the body of true believers, we are the bride of Christ. We cannot flirt with false religions. There have been many who have told me that they need to study other religions in order to better defend our faith. I believe that is true for some special warriors, and if you are one of these, then God will provide.
But, for me, and the vast majority of Christians, I believe that there is so much that I do not know about the depths of the Word of God, that I could spend the rest of my life digging into it, learning the Mind of God, and barely scratch the surface. I have made up my mind to spend every moment I can learning more about God, rather than waste a single moment learning about a false religion. I will defend the gospel of God not by my own words, not by using the words of a false religion that I have studied, but by the Word of God.
Luke 21:12-15
12 But before all these, they shall lay their hands on you, and persecute you, delivering you up to the synagogues, and into prisons, being brought before kings and rulers for my name's sake.
13 And it shall turn to you for a testimony.
14 Settle it therefore in your hearts, not to meditate before what ye shall answer:
15 For I will give you a mouth and wisdom, which all your adversaries shall not be able to gainsay nor resist.
KJV
We are going to be persecuted, and during this persecution, there will come a time for us to give a testimony of our faith. We are to always be ready to defend our faith.
1 Peter 3:15
15 But sanctify the Lord God in your hearts: and be ready always to give an answer to every man that asketh you a reason of the hope that is in you with meekness and fear:
KJV
We are to do this by diligent study of the Word of God.
2 Tim 2:15
15 Study to shew thyself approved unto God, a workman that needeth not to be ashamed, rightly dividing the word of truth.
KJV
And when that time comes for you to give your testimony about the God you serve, to those who persecute you, let God lead you, "Settle it therefore in your hearts, not to meditate before what ye shall answer: For I will give you a mouth and wisdom." The Bible says that we are to be true to Jesus. We are to know the Lord Jesus Christ. Any time that we spend studying, or playing with, a false religion is like flirting with a married woman. It is called spiritual iniquity. We are to remain spiritually pure to our Lord Jesus. I challenge you to get a bulldog grip on the truth because there is going to come a time when we will be under great pressure if we dare to say that Jesus Christ is Lord.
And if you are not saved, my best advice to you is to give your heart to Jesus Christ, for the time is coming when you will believe the lie, and not the truth.
Click on the link below to learn how there is coming a beast to dominate the world, as Bible believing Christians we cannot be ignorant of the coming events that are told to us in God's Word.
Amen.