Episodes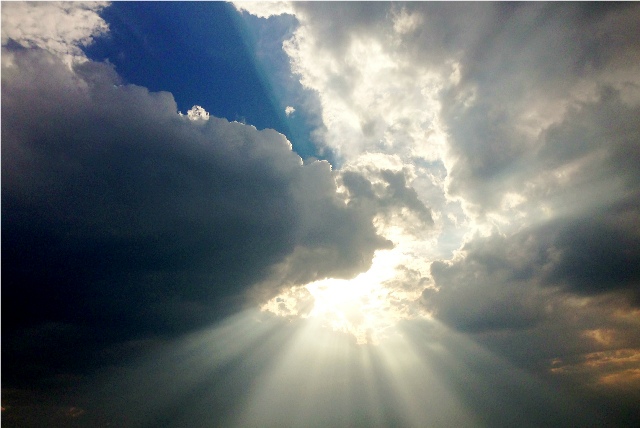 Sunday Jan 24, 2016
Sunday Jan 24, 2016
So when we are facing times of terrible persecution, or difficult trials, when things are so bad that they are out of our ability to control, what are you most grateful for?
Certainly, I am grateful for a loving God who cares for me, watches over me, and provides for me.  I am grateful for the power of the Holy Spirit living within me.  I am grateful for the promises of God that we find in His word, such as, that we know that all things work together for good to them that love God, to them who are the called according to his purpose. (Romans 8:28)
So this verse is interesting because it doesn't promise that all things work together for the good of all men, it puts a qualifier on this promise.  What is that qualifier?
You have to be someone who loves God, and someone who is called according to His purpose.  This means that if you want to claim the promise of this verse, that no matter what you are going through, that it will work out for your good, then you must meet the requirements of this promise.  And in order to meet those requirements you must be saved, a born again child of God.  
So, the first thing that you need to have in order to face persecution, trials, or difficult times in your life, is the certain knowledge that you have been redeemed by God, and that Jesus Christ is your Lord and Master.  This is the basic minimum for this promise to be true.   
The next most important thing that I believe we need is the grace of God.  When I am facing a difficult time, the one thing that I cherish most from God is His grace.  It is His grace that allows me to be forgiven.  It is His grace that allows me to be justified freely before God.  It is His grace that allows the blood of Christ to wash my sins away, in spite of the sin in my life.  That is God's grace.  
This leads us to the third thing that we must have to face persecution.  The result of knowing that we are saved, and that God's grace has been bestowed on us, is the peace of God in our hearts.  When we have God's peace in our heart, we have comfort in the knowledge of God's provision for us.  
So salvation, grace, and peace, are what I consider the three most important things that I must know, claim, and be sure of, when I have hard times.  Everything else that God is going to do for me flows from these three Biblical truths.  The presence and power of the Holy Spirit resides in my heart because of the redemption and grace that God has given me, and it is because I am redeemed, and that I am the recipient of God's grace, that God's peace is there, as well.   
Listen to this podcast to learn what it means to be redeemed by God, and to have God's grace and peace, to give us comfort during times of persecution.